NEW: Mesoamerica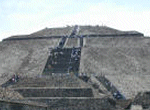 Explore the mysteries of Central America, with our newly added texts, covering the Gods and Mythologies of the Aztec and Mayan belief systems, Mexican Mythology, and special explorations of Quetlcoatl and Huitzilopochtli - all at the new Mesoamerica section.
FORUM: Spiritual Fascism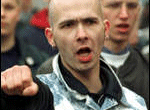 Are spiritual people really superior to others? Does an awareness of the universe lead to a form of spiritual fascism? Join in at our forum for this discussion: Spiritual Fascism?.