Faith of the Apostles
A. Victor Garaffa
NEW: Mesopotamia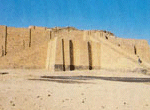 Explore the ancient writings of Mesopotamia, with our newly hosted texts from Sumer and Babylon. Also added are comparative studies of Sumerian and Assyrian legend in comparison to the Old Testament - all at the new Mesopotamia section.
FORUM: Religion and War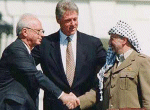 Has religion always dictated war? Or is religion itself a victim of politcs? Join in at our forum for this discussion: Religion as an excuse for war?.