Messages

448
Reaction score

13
Points

18
Location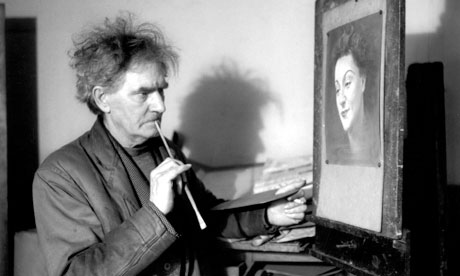 Ok, I am after a few days of deep introspection and altered state have realized that I am no longer in the Hermetic camp.
In fact, I am now follower of Chaos Magick(CM) as I always have been unknowingly. Facets of CM is that they call the altered state - Gnosis (well, it is just a name) but they have some well defined refinements associated with Gnosis. Other facets are the importance of art and creativity - let it be music, drawing, painting (not houses
The most amazing aspect of this whole affair was the realization of one of my past life (the most recent) is
Austin Spare
. After the initial vision, and a little bit of research it became crystal clear to me. It all fits in. I was always an anglophile, born in the same year when Spare died, (a 5-6 months of brief visit in Devachan I came back as I am now.)
IN my childhood I doodled and drew anything and everything (Spare was mainly a book illustrator and mystic).
I still think Hermetic philosophy is amazing but it is not even a true magical discipline. It is more of a philosophic thinking (world view) linked with magic.
CM is the least organized, most flexible in rituals and linked to many of the Yoga, tantra of the New Age movement. Spare was briefly in O.T.O. but got disgusted with Crowley and moved on. I cannot blame him from certain tidbits on Crowley depict him as a despicable human being, albeit a genius of his own right.