Messages

797
Reaction score

0
Points

0
Location
Fellow Travelers,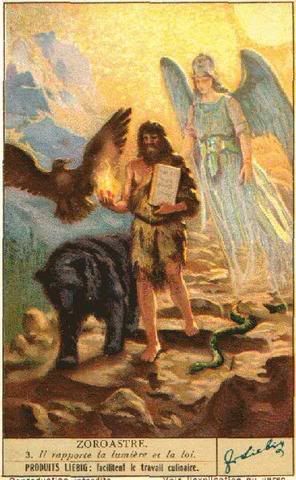 Each of the great Cultural Epochs have had a great Master. For the Persian, it was Zarathushtra (another spelling!). There were many Zarathustras which followed the original in disciplic succession, so confusion can arise over this.
As to the meaning of the name: I have one as "keeper of yellow camels" but we mainly prefer "Golden Star". (The Greek being Zoroaster, which does suggest "star".)
The Zarathustrian god/adversary, Ahriman, makes frequent guest appearances in Steiner's work.
He who was Zarathustra, is still to be highly regarded in our current Western spirituality. Together with Master CR they are the two great Teachers of this time.
Of course the religion still exists in the fire worshiping Parsis (Arabic for "Persia"). They still carry on the beautiful traditions, like carrying a candle around the house as a blessing and purification every day. It was one of the first religons to understand that "cleaniless is next to Godliness".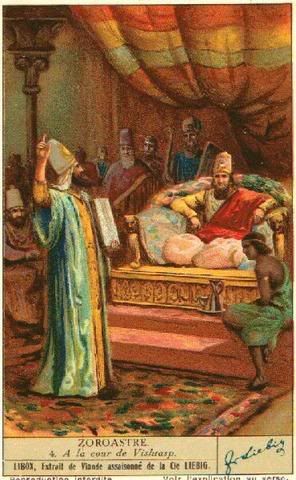 It had to be Zarathustra, who long before witnessed the descending Christ Spirit, who then took such a crucial role in the Incarnation.
William Blake's
"Songs of Innocence and Experience"
gives us a wonderful picture of the two Jesus children.
-Br.Bruce