Bahai
This is a new page awaiting content.
In the meantime, please refer to the Baha'i Forums here:
NEW: Mesopotamia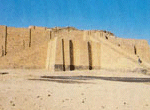 Explore the ancient writings of Mesopotamia, with our newly hosted texts from Sumer and Babylon. Also added are comparative studies of Sumerian and Assyrian legend in comparison to the Old Testament - all at the new Mesopotamia section.