FEATURE: Hindu Texts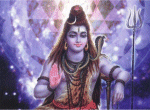 Explore the most ancient writings of India, with our complete collection of the most venerated of all Hindu literature, the Upanishads, Vedas, and Bhagavad Gita.
FORUM: Past Lives
Have we all lived before? Are any of us capable of remembering past life experiences? Join in at our forum for this discussion: Past Lives.