FEATURE: Hindu Texts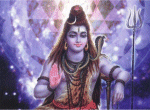 Explore the most ancient writings of India, with our complete collection of the most venerated of all Hindu literature, the Upanishads, Vedas, and Bhagavad Gita.
FORUM: The Fall?
Is the Fall of Humanity an inevitable cross-cultural symbol - or is it strictly for some religions only? Check out the discussion in the forum: Paradise and the Fall.