FEATURE: Okie in Exile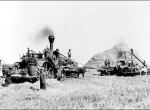 Big Buddy is just one of many human stories from our new resident writer, Bobby Winters. Follow his exploration of faith and necessity through the living landscapes of Oklahoma in his new writing column, An Okie in Exile.
FORUM: Religion and War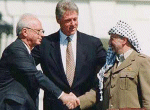 Has religion always dictated war? Or is religion itself a victim of politcs? Join in at our forum for this discussion: Religion as an excuse for war?.